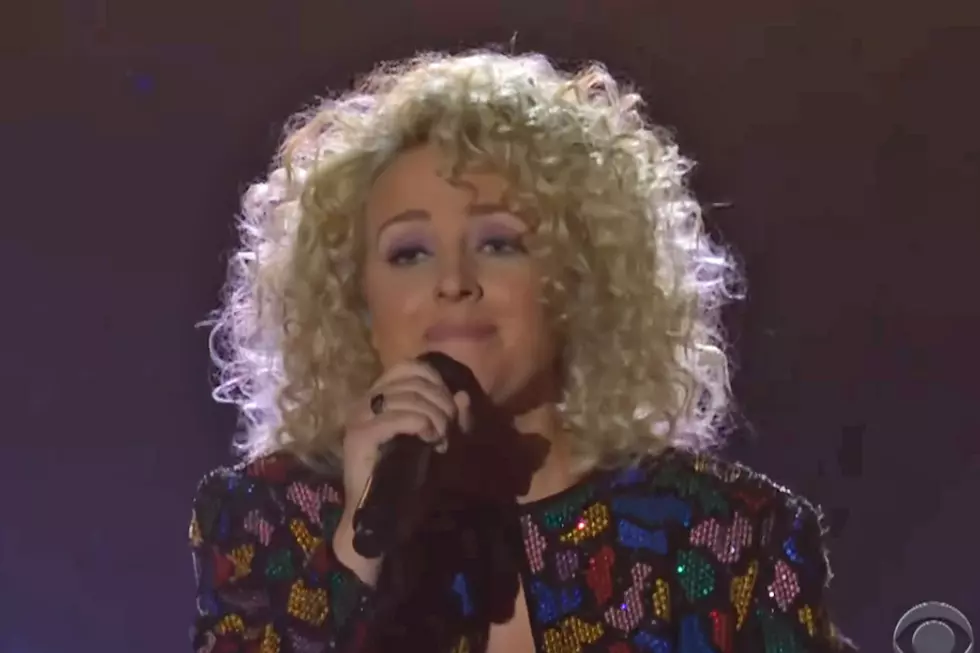 Cam Rocks James Corden With Rousing 'Diane' Performance [Watch]
Late Late Show With James Corden via YouTube
Cam brought her current single, "Diane," to the Late Late Show With James Corden on Monday night (April 16), demonstrating once again why she is one of the most uniquely talented artists in country music.
The singer began her performance standing center stage in a spotlight, starting the song with a solo a capella rendering of the chorus as a cold open. It's a bold move, and one that few singers in contemporary country music would attempt, since it requires her to be perfectly on pitch on the downbeat, instead of hearing the first chord first for reference. But Cam pulls it off with aplomb, proving that she's one of country music's most underrated vocalists with a performance that consistently displays power and intensity without over-singing.
Cam wrote the song as a response to Dolly Parton's "Jolene," from the perspective of the other woman who is just now finding out that her man is married and reaches out to his wife to try to set things right.
"Oh, I promise I didn't know he was your man / I would have noticed a gold wedding band / Diane, I'd rather you hate me than not understand, oh Diane," she sings in the chorus.
The performance above highlights not only Cam's voice, but the unusual structure of the song, which uses rapid guitar strumming, a piano striking simple accent chords and a marching drum to create a track unlike anything else that's currently at country radio.
Cam hits the road beginning Tuesday (April 17) in Portland, Ore., for her 2018 Listening Room Series Tour, which will see her performing up close for her fans in a string of intimate venues through May 10.
Who Is Cam's "Diane," Anyway?
More Great Country Tours on the Road This Year
More From 99.9 KEKB - Grand Junction's Favorite Country