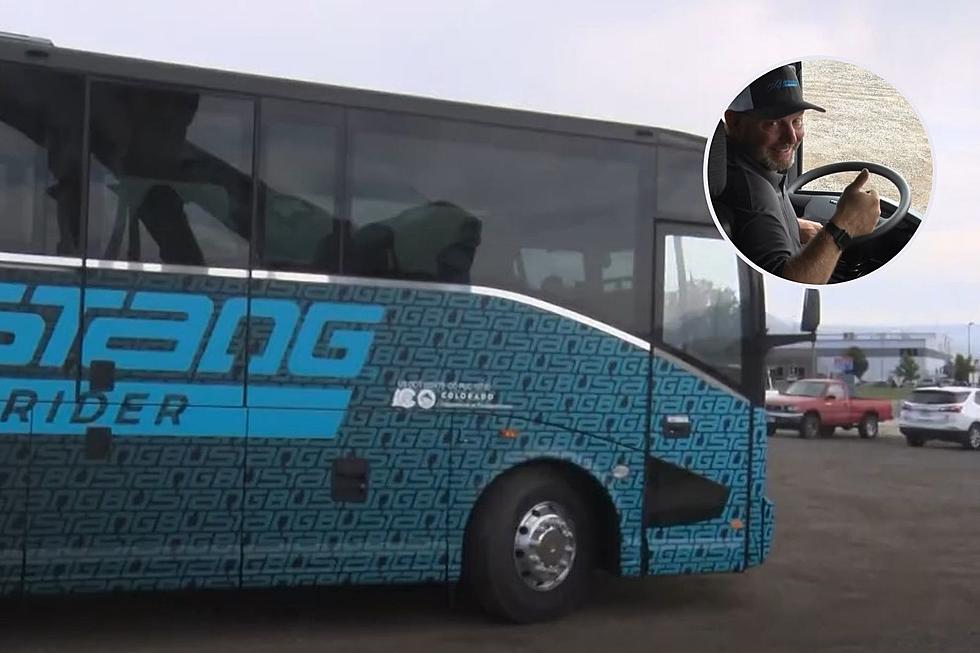 New Bustang Outrider Route Connects Telluride to Grand Junction Colorado
Canva
It's about to get even easier to find transportation around Western Colorado.
A new route got underway this week from Bustang Outrider which will link passengers in the Telluride area to Grand Junction. This new route will be offered Monday through Friday with several stops along the way.
New Bus Route Connects Grand Junction and Telluride
The cost is just .17 cents per mile or about twenty-two dollars each way before taxes. The route is about 125 miles and will stop in 5 cities on its way from Telluride to Grand Junction.
Service got underway this week in Grand Junction. You can flip through the photo gallery below to see each of the stops the Bustang will make while in Grand Junction before heading back to Telluride. The bus will not wait in Grand Junction but will continue to travel back and forth.
This could also be a very handy way to travel back and forth to the ski resorts as long as the busses can make the trip during the winter. We shall soon find out. We're just glad there is now another way to connect the communities of western Colorado.
Tickets for this route can be purchased with the Bustang Outrider app.
New Bustang Outrider Route Connects Telluride to Grand Junction Colorado
Western Colorado residents can now travel from Telluride to Grand Junction onboard the new Bustang Outrider route that includes stops in Placerville, Ridgeway, Montrose, Olathe, and Delta.
The Trickiest Parking Lots in Grand Junction According to You
We asked our audience which parking lots in Grand Junction give them the most trouble? From super snug and tiny parking lots to giant lots with cars entering from all sides, here is a look at some of the parking lots in town that can be tricky to navigate.
That's Amore: 10 Places for Great Pizza Pie in Grand Junction
There is no shortage of pizza to be found in Grand Junction. Check these 10 locations that are some of our favorites in town.
TAKE A PEEK: Live in a Historical Colorado Post Office in a Ghost Town
According to
westernmininghistory.com
, Turret, Colorado was a small mining town near Salida that was settled in 1897. In addition to the post office, the town featured a salon, a butcher shop, a hotel, several stores, and even a newspaper.
On the south side of his property is a small piece of national forest, and the front door is less than a mile from hundreds of acres of national forest land. It's one of the most beautiful areas in Colorado. When you need to make a trip to the big city, you're just 30 miles from downtown Salida.
This rustic home is less than 700 square feet, but the layout is very efficient with two bedrooms, one bath, a kitchen, a living room, and a dining room. For those cold winter nights, you can huddle around a wood-burning stove, which is more than adequate to keep the home warm and toasty.
More From 99.9 KEKB - Grand Junction's Favorite Country