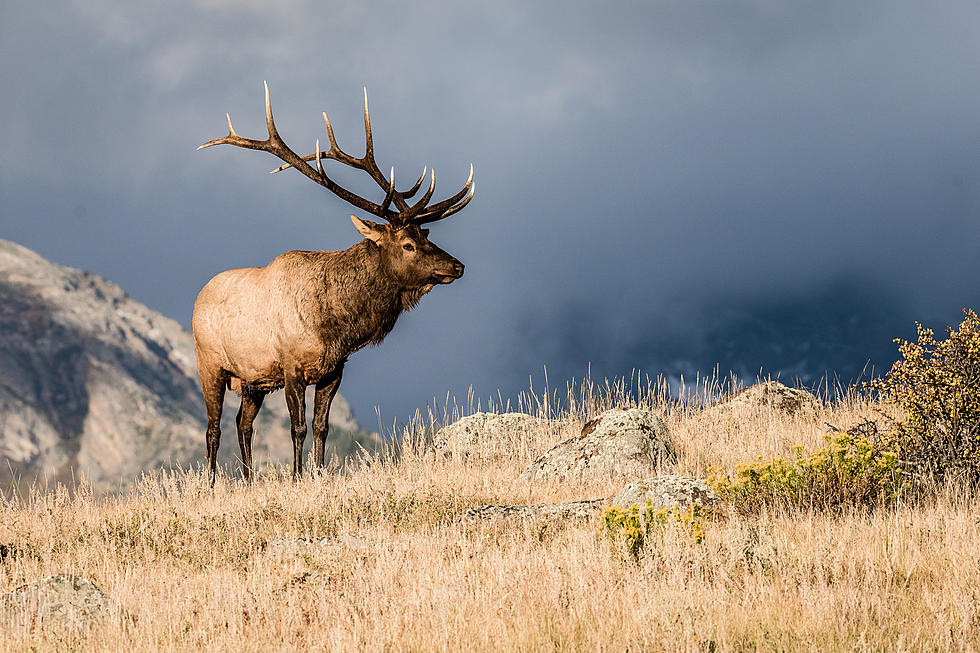 Someone Thinks a Bugling Elk in Wyoming is a Bigfoot Call
Matt Dirksen
This might be one of the creepiest animal sounds I've ever heard. I'll be honest, if I were camping in the woods, around a quiet campfire, this would really freak me out. I would convince myself that it was a Bigfoot. No joke. It's just a really long shriek that you would hear on a spooky sounds soundtrack that you play for trick or treaters as they make their way up to your door.
Check out the video this TikToker got of an elk chasing down some female elk. Try to ignore what he's actually doing and listen to the sound of its ghostly shrieking.
I mean, ok, I get that it's rut season in Wyoming for our elk, but this guy should get some voiceover work in the off-season. Like I mentioned earlier, it totally sounds like what I'd expect a Bigfoot to sound like since they're said to shriek like that.
The cool part is these elk really don't care that there is a car near them, watching. That elk only has one thing on its mind as it races after a pack of presumably female elks. But just seeing the elk rear back and make that noise had to have been a really cool experience.
It's also a good reminder that it is rut season for the elk and you'll probably want to continue to keep a safe distance from them. Even more so now than normal, aside from it being a wild animal. They're on the look for love and I don't think it'll let anyone stand it their way.
See All the Amazing Cars at One of Colorado's Premiere Auto Museums
See all the killer muscle cars and classics shown inside Gateway Colorado's Auto Museum.
Lost Colorado Bear Stops to Ask Doorbell Camera for Directions at 3 AM
Check out this huge bear caught on a doorbell camera in Evergreen, Colorado.
Colorado Wildlife: Wildlife You Have Recently Spotted in Colorado
Grand Junction has seen bighorn sheep, moose, bears, and more recently in Colorado. Here's a list of the wildlife that you have recently spotted in Colorado.
More From 99.9 KEKB - Grand Junction's Favorite Country