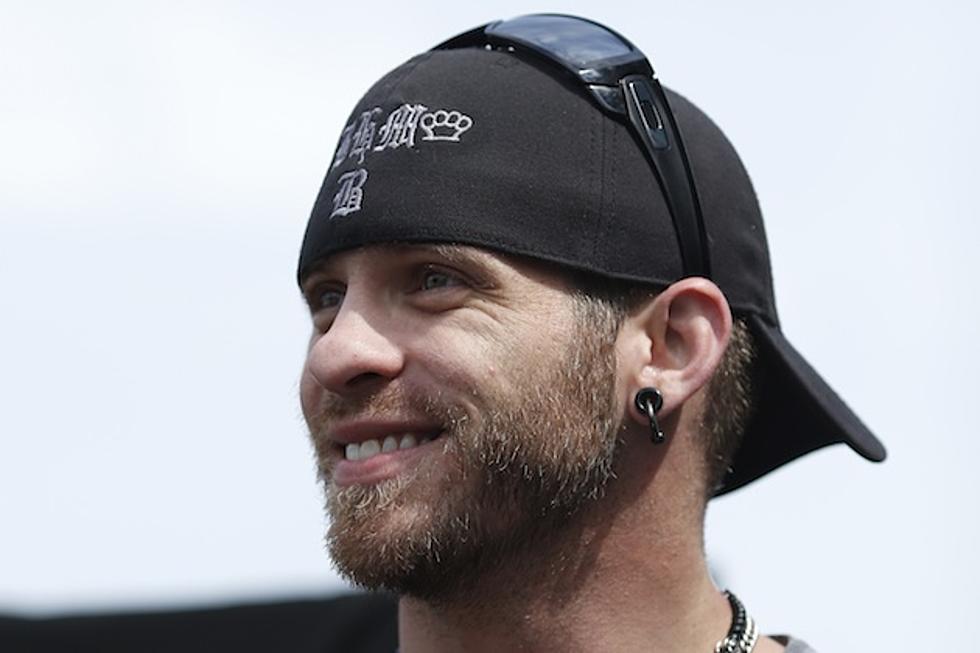 Brantley Gilbert Revs Up for 'Just As I Am: From Athens to Arlington' Harley Ride
Joe Robbins, Getty Images
Brantley Gilbert is a motorcycle guy, so he's combining his love for bikes with the release of his new album, 'Just As I Am.'
Gilbert hits the road Wednesday (May 21) for the Just As I Am: From Athens to Arlington motorcycle ride, commemorating the drop of his album, which happened Monday. As previously announced, he will ride from Georgia to Virginia with several other riders, and will be supported by Harley-Davidson and the Folds of Honor Foundation.
The 'Bottoms Up' hitmaker will stop along the way for appearances at a Best Buy in Atlanta and the Harley Davidson dealership in Augusta, Ga., as well as the Indianapolis 500 and the Coca-Cola 600.
While Brantley guns his motor, he'll be followed by tour buses emblazoned with the names of fallen soldiers. This is in conjunction with his partnership with the Folds of Honor Foundation, which supports the families of soldiers who died in battle. It will certainly be an exhilarating, yet emotional, ride for the country singer and all involved.
This isn't the only time he's championed veterans; Gilbert has also worked with Iraq and Afghanistan Veterans of America (IAVA) organization for the last few years. "My mom's side of the family's a military family," he says. "I've got a cousin that's an E7 Marine, and a dear friend of mine from back home is an Army Ranger."
After seeing his friend deal with PTSD and not being able to find employment, Gilbert knew he wanted to help out, which prompted him to work with Folds of Honor Foundation. Fittingly, his journey will culminate on Memorial Day, and the focus will be on fallen soldiers and their families.
"Those guys not only left a legacy behind, they've got families they cared about just as much as freedom, and any way we can help them out we want to make sure we do that."
He also dishes on why he loves riding so much; for Gilbert, it's about freedom, and it's about sanity. "If I had to sum freedom up in the world for me, yeah, that's definitely freedom -- just the wind and the motor ... it's gonna keep me sane. That's gonna be my sanity."
Everything You Need to Know About 'Just As I Am' in 60 Seconds
More From 99.9 KEKB - Grand Junction's Favorite Country