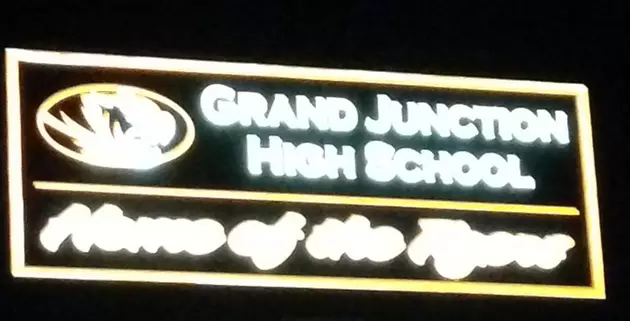 Anthem Antics Reach High School Football Games
Keyes
Some high schools across the country are experiencing the Colin Kaepernick effect. What are the rules and regulations in Mesa County concerning these actions of kneeling during the National Anthem? As a parent, how do you feel these kids should behave?
What Collin Kaepernick started has crossed over to other teams in the NFL. But now, reports are that high school football players are joining in this type of demonstration. Seattle, WA, Camden NJ and San Francisco reported high school teams following this trend.
Kneeling for the National Anthem has become the latest form of protest over racial issues in this country. Some even raising a first similar to Tommy Smith and John Carlos did in 1968 at the Olympics. But, where should stop? Or should it be stopped? In the United States, we do have that right to protest, at least within certain parameters.
I see it as along as there is no hatred, violence, and any safety concerns people do have the right to kneel. And we also have the right to not like and speak up on it. Again, with those same boundaries for hatred, violence, and safety.
More From 99.9 KEKB - Grand Junction's Favorite Country