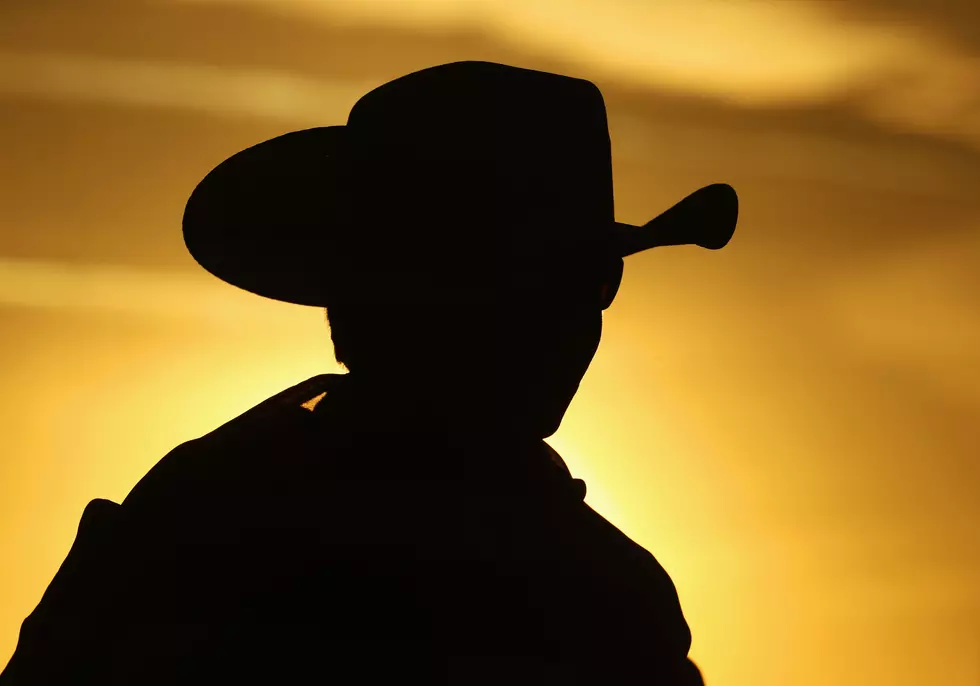 5 Reasons to Attend Grand Junction's Upcoming Cowboy Gathering
Jamie Squire, Getty Images
This November, some of the top local and national cowboy poets and Western singers will be gathering in Grand Junction. If you're not familiar with cowboy gatherings, here's a little breakdown, and my top five reasons why you should attend.
A who's who of Western singers and cowboy poets present two days and nights of cowboy entertainment. The 4th Annual Western Slope Cowboy Gathering is coming to the Grand Valley Events Center on November 1 and 2, 2019.
Check out the amazing lineup:
Floyd Beard
Valeria Beard
Dale Burson
Nona Kelley Carver
Bill Clark
Peggy Malone
Terry Nash
Dale Page
Dennis Russell
Rocky Sullivan
Rod Taylor
According to the Western Slope Cowboy Gathering website, this event was launched in 2015 by Terry Nash, Peggy Malone, Nona Kelley Carver, and the Museum of Western Colorado, to celebrate and share classic and modern cowboy poetry and music.
We take pride in gathering some of the BEST local and national cowboy poets and musicians for your listening pleasure right here in beautiful Grand Junction, Colorado. - westernslopecowboygathering.com

 
I've been to cowboy gatherings in Nevada, but never to the Grand Junction event. Should you make the effort to check it out? Absolutely. Here are my top five reasons why:
Listen to the cowboy poetry and walk away with an all-new appreciation for the lifestyle and culture of the modern-day cowboy (thanks to www.10best.com for this one)
Travel back in time to the old west
You might get a chance to hit the dance floor
Listen to some genuine cowboy music
This is family fun, with a little something for everyone. At $10 per person and kids under 12 getting in free, it's considerably cheaper than going to a movie.
For its fourth year, the event has moved to a larger facility at the Grand Valley Events Center inside the Masonic Center at 2400 Consistory Court. Tickets are available at museumofwesternco.com.
This sounds like fun. To top it off, the event runs for two days, so if you can't make one, try and catch the other. Build an all-new appreciation for the Western lifestyle, and make plans to attend.
More From 99.9 KEKB - Grand Junction's Favorite Country