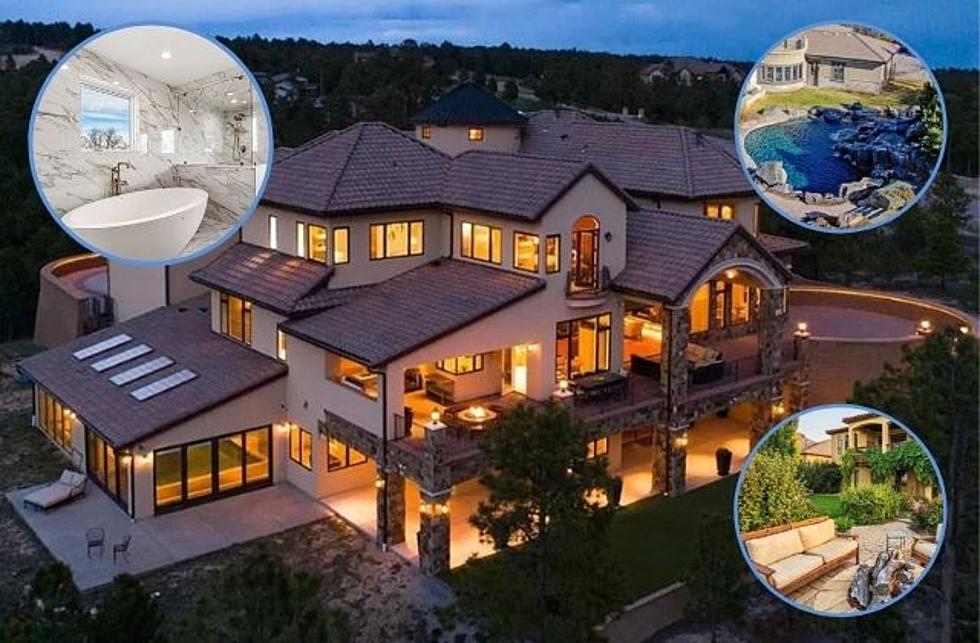 13 Colorado Houses You Could Buy If You Won the Powerball Jackpot
Zillow
Let's face it: Colorado is a great place to live — except when it comes to the housing market. No amount of gorgeous mountain views or tasty craft beers could make us forget that it's more expensive to live in the Centennial State than in New York (okay, enough tasty craft beers could probably make you forget).
However, you wouldn't need to drown out your real estate woes with a hefty IPA if you won the lottery. And right now, the Colorado Lottery's Powerball jackpot is expected to reach over $500 million, so you might have a chance.
Will any of us actually win the lottery? Maybe not, although you can try — the next drawing is on Monday (Jan. 3).
Regardless of the odds, it's still fun to think about what you would do with that money if you were the lucky winner.
Townsquare Media's Retro 102.5 Morning Host Chris Kelly recently decided to check out the biggest Northern Colorado houses he could score if he won the jackpot. The answer? A lot of gorgeous mansions.
Inspired by Chris' search, I went hunting for the most expensive houses across the Centennial State. After all, if I win the lottery, I'm probably going to spend a lot of time traveling between my multiple homes.
With the help of Zillow, it wasn't hard to track down pricey real estate. Grab your craft beer of choice and check out 13 Colorado houses you could buy if you won the Powerball jackpot:
13 Colorado Houses You Could Buy If You Won the Powerball Jackpot
The next drawing for the Colorado Lottery's Powerball jackpot is on Saturday (Jan 1). The prize is expected to reach $500 million — what would you do if you secured that cash? If your answer has to do with a new home, check out 13 Colorado houses that you could buy if you were the lucky winner.
PRESS YOUR LUCK: Luckiest Lottery Locations in Colorado
There is no proven method saying that one store has better odds than another but here is a list of the 10 locations around Colorado that have had the most luck selling winning tickets to customers.