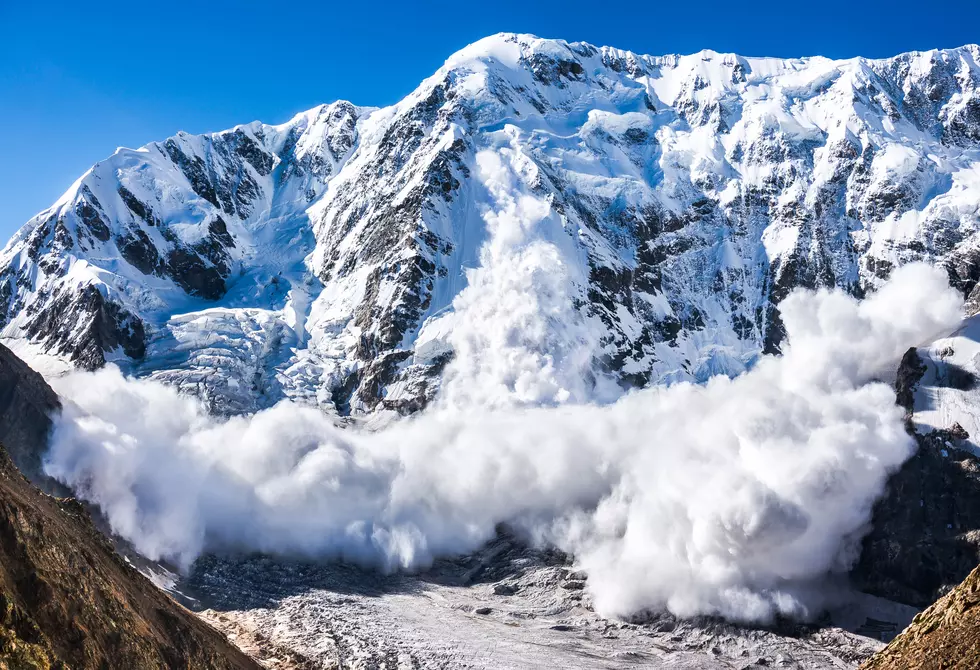 100 Avalanches Recorded in Colorado Over Presidents Weekend
Courtesy of Getty Images
During the recent three-day weekend, 100 unscheduled avalanches occurred in the mountains, according to the Colorado Avalanche Information Center (CAIC).
Many can recognize the sound of cannon fire, at a ski resort, which signals a scheduled avalanche to prevent unexpected slides. This weekend's slides, however, were unplanned.
Over President's Day weekend, February 14-17, 100 avalanches were recorded.
49 were large enough to bury, injure or kill a person
18 were triggered by backcountry travelers
4 people were caught in the slides (including three in a single incident on Feb. 15 where two people were killed)
With the climate crisis as it is, I can't help but wonder how it will affect future Colorado avalanches.
In 2019, over 130 people were caught in slides, a Colorado record.
As for 2020, so far 50 people have been caught in an avalanche and 4 people have died. As CAIC said, "We still have a lot of year left."
The avalanches over President's Day weekend ranged in location, including, but not limited to:
Around Loveland Pass
Near the Eisenhower Tunnel
Red Mountain Pass
Gunnison
Gothic
Aspen
Willow Creek along the Front Range
Never Summer Ranch
Ten-Mile Range
Herman Gulch
Berthoud Pass (east and west side)
Mount Emmons
Buffalo Pass
Rocky Mountain National Park
Vail Pass
Source: Denver7
Enter your number to get our free mobile app
More From 99.9 KEKB - Grand Junction's Favorite Country